Are you searching for the best WordPress plugins for business? And you want your business to reach heights in WordPress?
There are thousands of WordPress plugins for a business that you can get in the market. However, you must have to choose the best for your specific website. And believe me when I say that the task of choosing the one for yourself takes very hard work and is tedious.
This blog is focused to grab you out and make this task easy for you. We have done the hard part of work and choose some of the best WordPress plugins for business 2020 to enhance your business website. This list is the result of the brief research of our team.

WordPress is a large and opensource CMS where lots of newly developed or latest products come, due to this, choosing the best WordPress plugins to develop your business becomes lore overwhelming.

The best-suited WordPress plugins for your business website is the key to the success of your website. Plugins make your website ready for every requirement and functionality without proper coding. It develops and helps your website to serve and look with maximum potential
Best WordPress plugins for business
We have collected 10 must require and necessary plugins that you can install on your website. We have tried to brief you about the plugins and given links if you want more details.
Install these on your website and get ready to achieve the new richness of your website.
Plugins give a better experience to your users as well as yourself. You can present your content and activity in a better and easier way. Also, your users will be converted to regular visitors.
Finally, it works for the development of your website. Now, let's start with the list without wasting any more time.
10 best WordPress plugins for business
MonsterInsights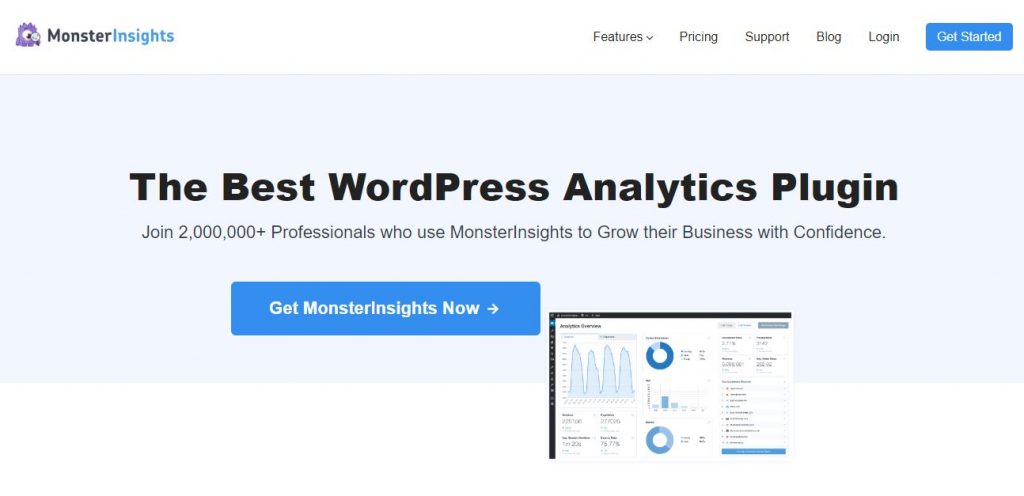 MonsterInsight is an easy and powerful google analytics plugin fr WordPress. It is one of the best WordPress plugins for business at present. We can also take it as a strong and user-friendly business plugin for WordPress.
This plugin makes google analytics complaints and GDPR and other privacy regulations automatically. We can also set up tracking for authors, categories, tags, searches, custom posts types, users and other events in just one click.

With MonsterInsights we can be assured of performance and optimization. It enables google optimization for A/B testing, adjusts speed and sample rate, and several other advanced features that can take your website to another level.

We can also get one-click tracking integration with popular WordPress plugins and services. Over 2 million active installations we can be sure of its performance and trust. Moreover, we can know our website visitors with a new perspective and focus more on the page contents.
Features
Universal Tracking
Google AnalyticsDashboard
Realtime statistics
Enhanced Ecommerce tracking
Page-level analytics
Affiliate links and adds tracking
---
Constant Contact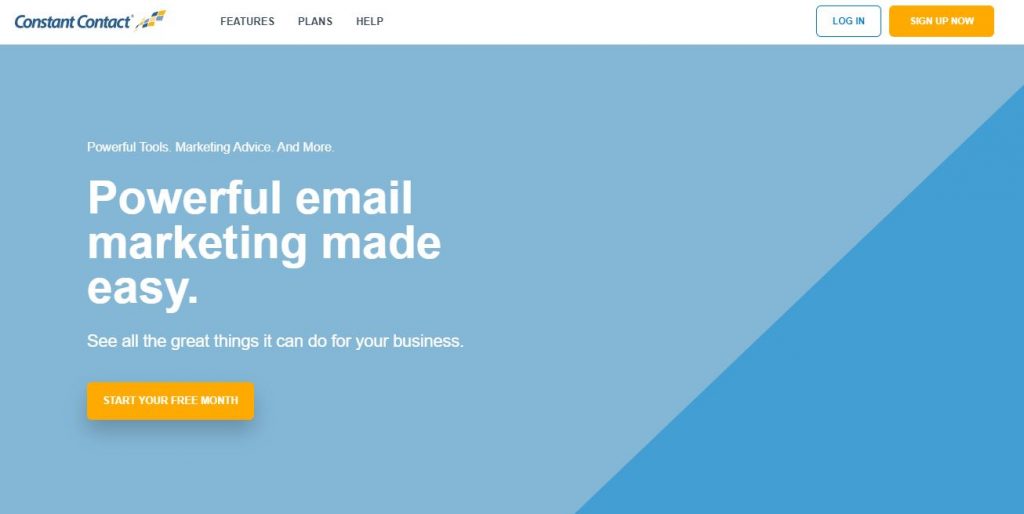 As a business owner Constant Contact is one of the best WordPress plugins for business management. Basically, this is the email management plugin.

Constant Contact makes email marketing easy and powerful. this theme is modern, mobile-optimized and has a drag and drop editor that makes it easy to create, modify and send professional emails that will assist us in our industry.

It is important for retail, real estate, nonprofit, etc businesses. We can customize it easily without the knowledge of proper coding. We can trust this plugin as a helpful partner on our business website.

At this age, we all know that emails are the best way for messages and constant contact is the only tool to manage them with ease. Also, many doors to email marketing are opened and we can track them giving us the gap to improve them quickly
Features
Email Marketing automation
Surveys and polls
Donations
Dynamic signup forms
Events
Responsive
---
OptinMonster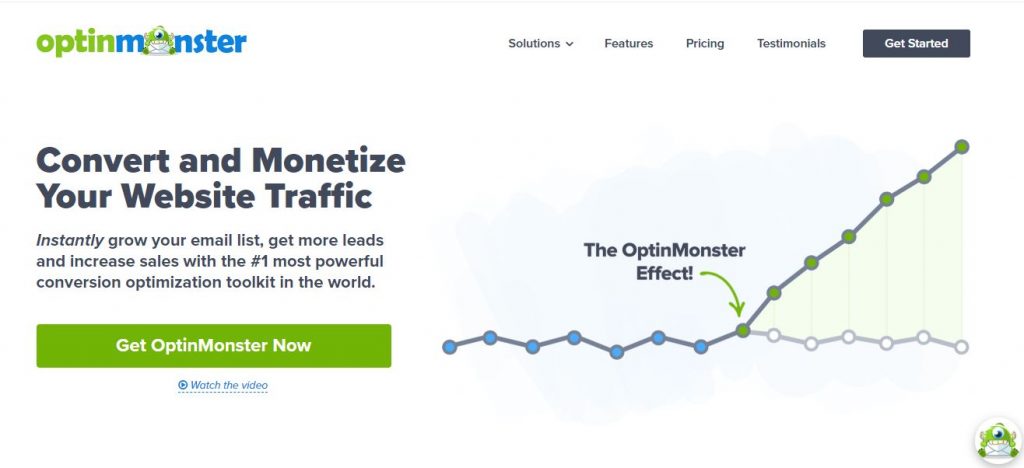 While searching the best WordPress plugins for business in 2020 we have to stop at OptinMonster. It is among the popular Conversion rate optimization software present. And as the name suggests, this business plugin gives monster support to change our website visitors into subscribers.

We will also feel easy to gain more email subscribers in pace. It has inbuilt pre-made high converting opt-in forms that we can easily modify with drag and drop builder. The powerful targeting features allow us to customize the campaigns for each user, so we can show the right message at the correct time.

OptinMonster stands among the best business WordPress plugins as it serves well for boggers, business websites, and eCommerce websites. We can also make many from our traffic with this best business plugins.
Feature
Attractive Lead Captured Forms
Multiple Form Types
A/B Testing Made Easy
Page-level targeting
Advanced Tariff redirection
Analytics, and Insights
Onsite Retargeting and Personalization
---
Sucuri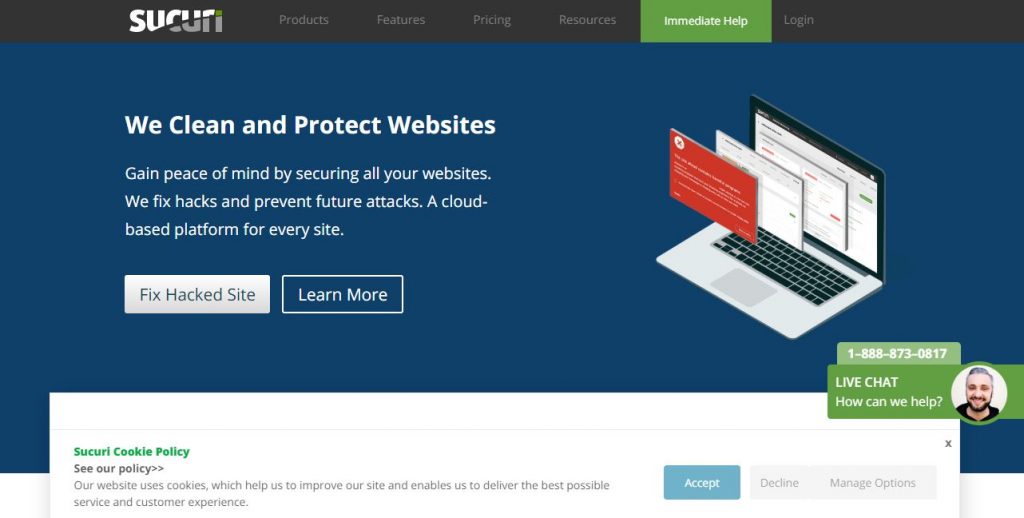 This Business WordPress plugin is very important to clean and protect websites. We can have peace for the protection of the website as it provides full security to our website. It creates a cloud-based platform for our website and protect against hacks and prevent future attacks.
Sucuri provides a WordPress security plugin and web application firewall and for these reasons, we can consider it as one of the best protection for our website. They keep a regular check and secure our website from malware threats, Brute force attacks, DDoS and XSS attacks and every type of attack.
Features
Easily Customizable
WAF protection
Incident Response
Performance Boost Monitoring
Professional Security
---
Beaver Builder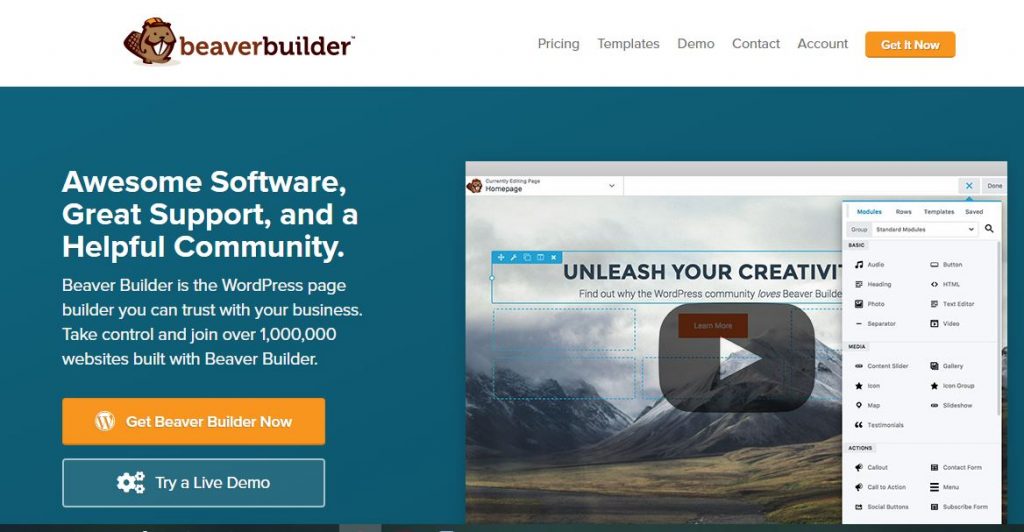 If we are a professional web developer and want to build a responsive website faster than ever then Beaver Builder is the one we must choose. It is among the best WordPress plugins for business with drag and drops page builder.

As a new page owner sometimes we need to hire some professional developers to develop our page. But this page builder lets the user design a full custom landing pages easily in minutes without the knowledge of coding.
We can revolutionize our workflow and save our valuable time and also powers clients to run their own custom.

Beaver provides inbuilt attractive page templates that give a jump start to our creation.
Features
Live, Front End Editing
Responsive
Translation Ready
WooCommerce support
Multisite Capable
Shortcode
widget Support
---
Livechat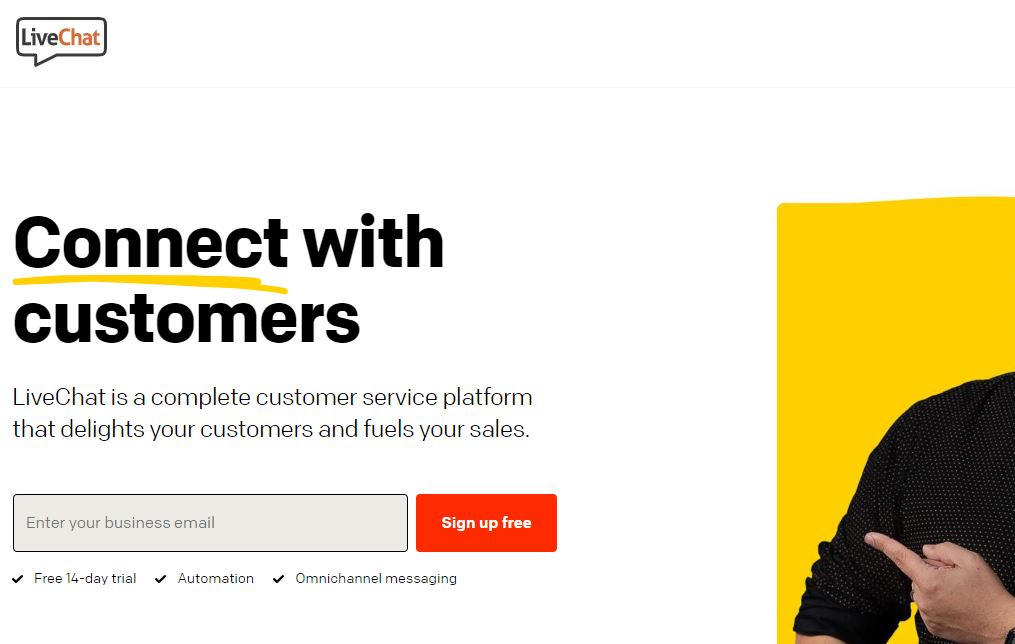 Live chat can be named as the best and most important WordPress plugins for business 2020 as it performs live chat support for corporate and commercial websites. It allows us to chat and respond quickly to our WordPress website.

We can get bundles of modification options, and it has its own mobile app with the help of which we can provide live and good support to our customers. It is capable to integrate with the existing plugins like CRM, Email marketing and others.
The service or loading time is very fast and the user experience is outstanding.
Features
Omnichannel messaging
Al automation
High compatibility
Integrations with tools like woocommerce, messenger, dropbox, etc
24*7 professional support
---
Raffle press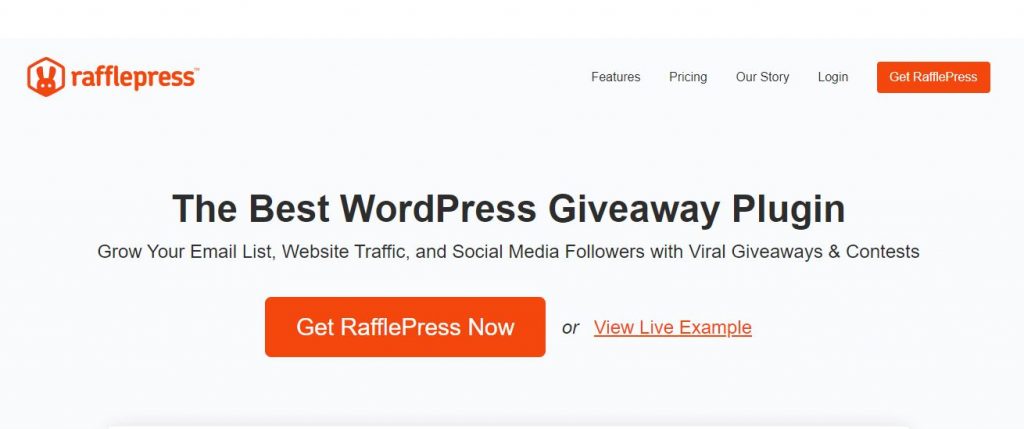 If we really want to instantly increase our website traffic and get more social media followers and email subscribers then Raffel press is the one we are looking for. It is again among the best business WordPress plugins.

It allows us to create giveaways that can attract several customers. As these giveaways contest require the email address of the contestant, we can get more subscribers for the email newsletter.
Raffel press asks customers to join their Facebook page and some other social media accounts which stand good to earn extra entries.

The viral sharing option proves good for the chain attraction of new users as a user further refers more users. In short, RaffelPress is the tool to increase more and more user
Features
Drag and Drop giveaway builder
Viral Give away templates
Responsive
Fraud protection
Social media integration
Tracing and retargeting
Give Away landing page
---
CSS Hero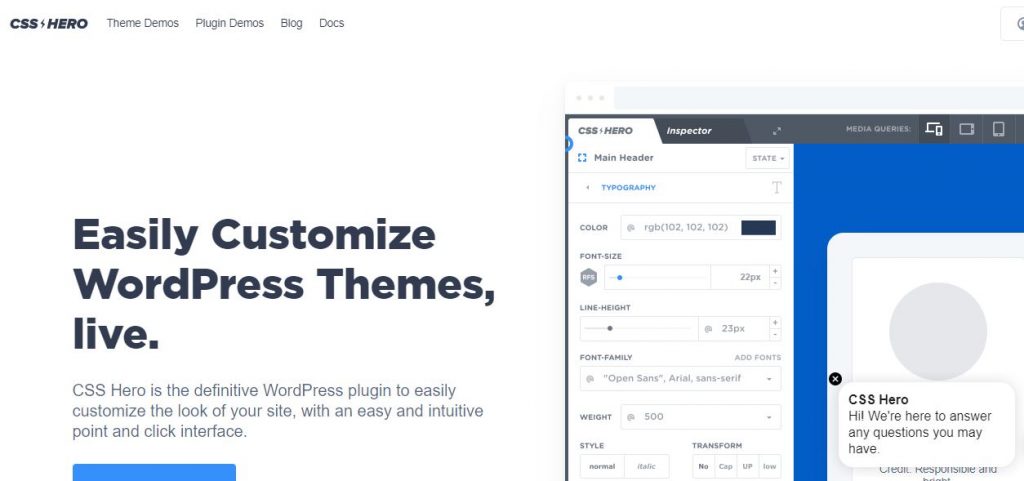 We do not have to tell you that appearance or aesthetics is the first thing to consider before starting any website. In the list of the best WordPress plugins for business for creating an outstanding page, CSS Hero is a famous name.

We can modify our theme without writing or knowing the proper code. It is not a drag and drop builder however CSS Hero can personalize the existing theme in the most attractive and professional way.
Features
Easily customizable
professional support
No performance degradation
---
MemberPress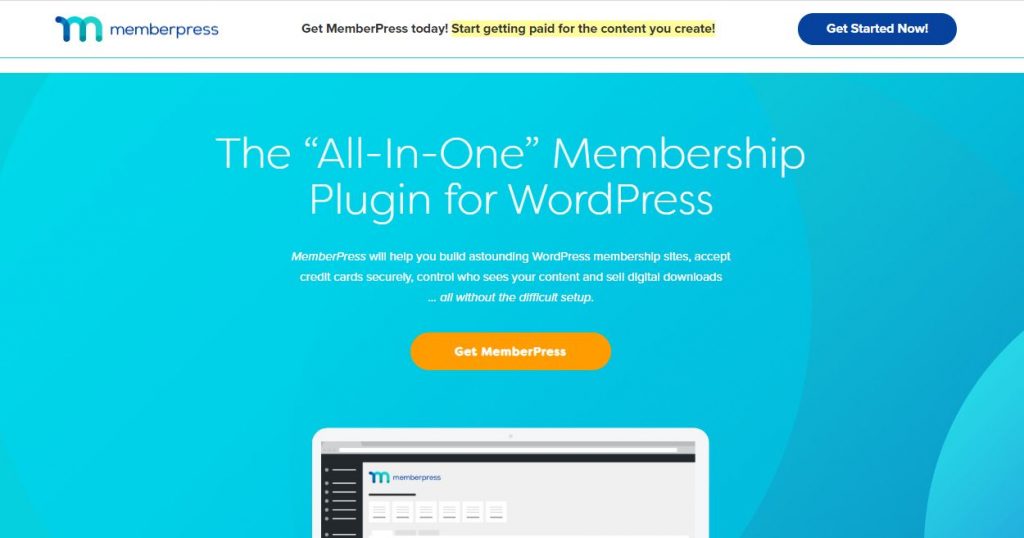 Members are those who keep the website alive. For the enhancement and development of our website, we need more and more members to be active on our website.
Member press is the best WordPress plugins for businesses to build an online community and membership sites.

We can offer subscription plans on our website and manage users according to the plan. this helps to attract as well as categorize users. Moreover, we can build manage and track member's subscriptions and sell digital products.

some of the more features are content management, forums, and social communities. Also, it is highly recommended by professionals.
Features
Easily customizable
Professional support
refunds
Wide Integrations
several third party services
---
WP Rocket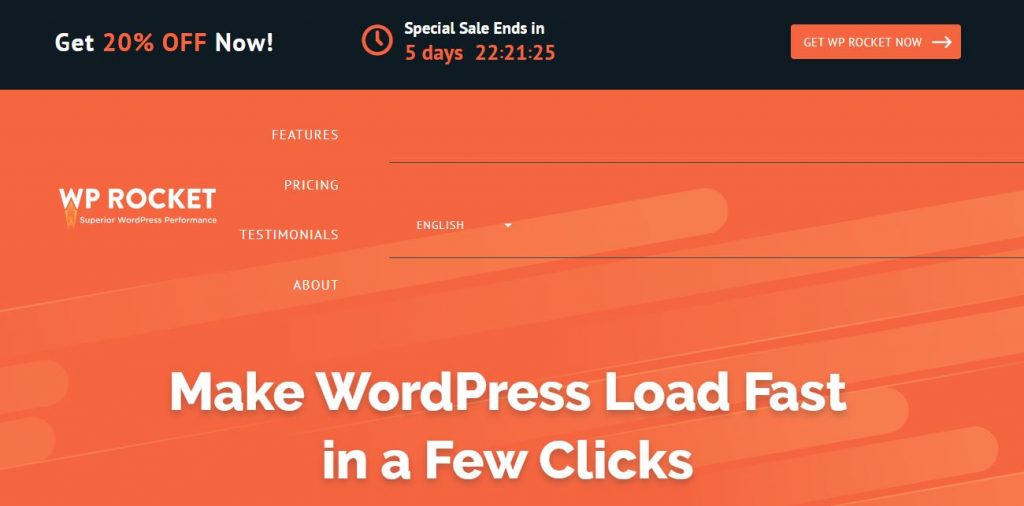 If we are looking for the best WordPress plugins for business to enhance or develop the speed of our website then we are looking at the right option. It helps us to increase the running speed of our website dramatically.

WP rocket automatically takes various activities to improve the page loading speed and those actions are turning on gzip compression, page cache, and cache preloading, lazy loading images, CDN pre-felting.

WP Rocket directly crawls and build our website cache without waiting for request that results in a performance boost.
Features
Page Caching
Cache preloading
Static Files Comprehension
Images on request
Developer friendly
Professional support
---
Conclusion
We hope you have gone through the blog thoroughly and broadens your knowledge on your queries. our list is the collection of the most important and necessary WordPress plugins for business. These plugins will help your business website to rise and shine.
We recommend you to always go for premium versions as they serve better and have extended features than free version products.
There are few more plugins that you may be interested in they are WordPress plugins. If you want to know more about WordPress then you may go to WordPress blogs. Please feel free to ask about your queries about WordPress, we will get back to you as soon as possible.
Please keep visiting and keep supporting us. Your suggestion is valuable for us. Thank you