The group of templates and stylesheets that helps to design appearance and display of the WordPress powered websites is called WordPress themes. Themes are the real designer of our webpage. There are different best free themes in WordPress as well as the best premium themes. We can modify themes on our website in the admin area going in Appearance then themes.
There are many themes in the WordPress market having their own specific features and properties. WordPress got a separate theme respiratory system where we can get a lot of free themes in WordPress. We have to choose one of them according to the requirement and suitability of our website. We need to explore the features and properties of the themes carefully. In this way only we can get the real idea to use any theme.
WordPress is an open-source CMS. There is a unique theme for almost every kind of design. Furthermore, we can modify the themes using plugins. In this section, we will be focusing on the best free themes in WordPress. Here we will be guiding you to the best free themes in WordPress with their features. Now let us start without losing any time.
Best free themes in WordPress 2020
Best free themes in WordPress
Here is the list of best free themes in WordPress in the market. Please go through the features for a better understanding.
1. Astra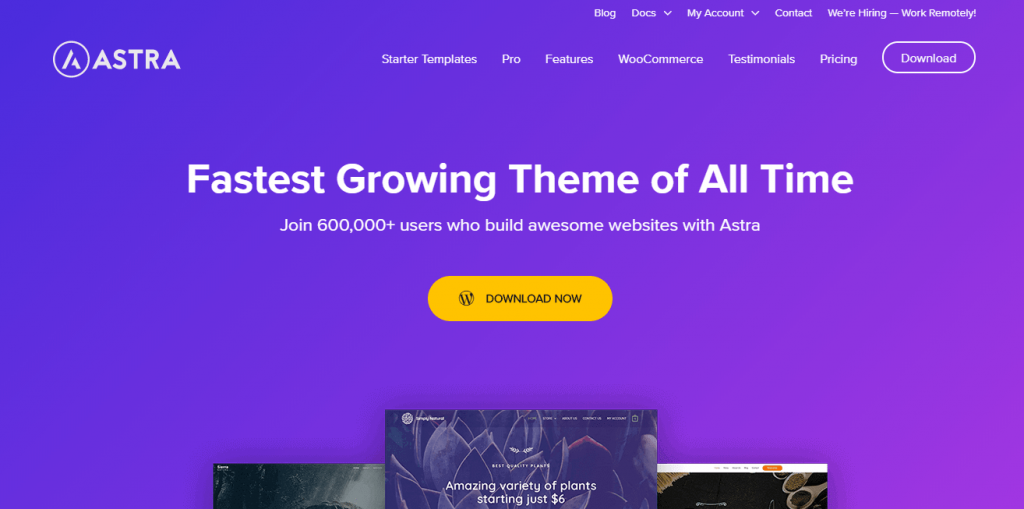 Astra is a swift, completely modifiable and beautiful WordPress theme fit for blogs, corporate websites, WooCommerce, Personal portfolio, etc. It is super feathery though unparalleled fast. This is one of the best free themes in WordPress.
It offers pre-build Websites reducing website design time by using picture-perfect ready to use website demos from our library of starter templates. We can customize it without having the professional knowledge of coding. In other words, customization is very easy.
This is the fastest-growing theme in the market. More than 600,000 users are proof of its perfection. It requires less than 50 kb of resources and has 0.5 secs of loading time.
Features
Superfast performance
Easily customizable
Accessibility Ready
hooks and filters
SEO Friendly
Translation and RTL ready
Developed on Github
---
2. Hello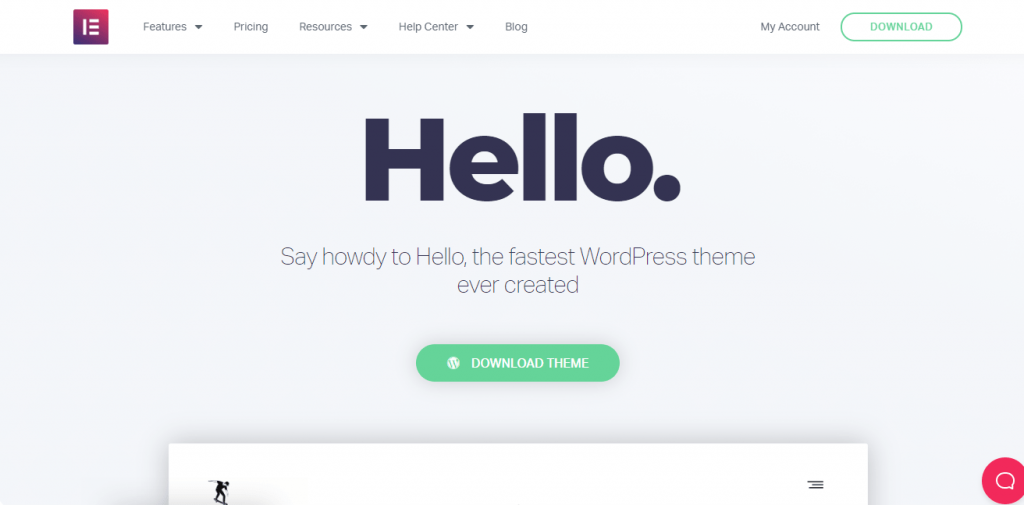 We are looking at one of the fastest and desirable best free themes in WordPress. It works out of the box and offers consistent compatibility and Elementor. It is a better option to build landing pages.
Hello theme will load our landing pages faster, helping to improve conversion. It supports all the popular WordPress plugins and lighter than most of the themes in the market.
This theme outruns many other themes making it the best choice for designers. The simple design. Non-intrusive essential code is some of the major features making it more desirable.
Features
Fully Responsive
Speedy and lightweight
WooCommerce Builder
Developer Friendly
Free and Open Source
SEO friendly
RTL support
---
3. OceanWP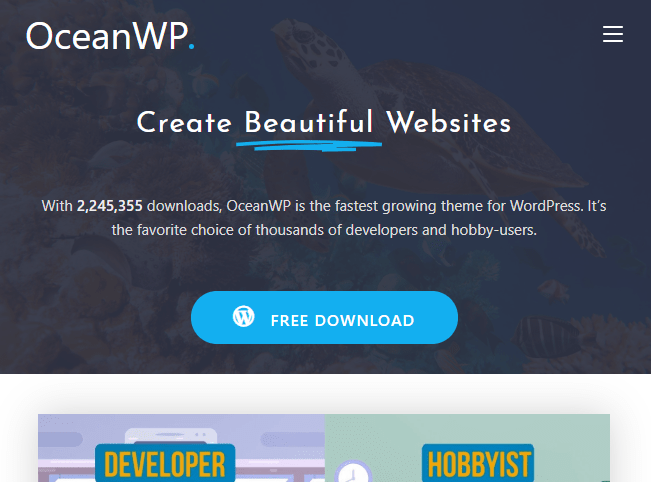 OceanWP is among the fastest and desirable WordPress themes in the market. It is a deserving candidate on the list of the best free WordPress themes. A whopping download of more than 2 million makes it the choice of thousands of users.
With the help of OceanWP, we can create every type of website like blogging, portfolios, corporate, WooCommerce websites like a professional. It gives a professional look and feels to the user.
It is very device friendly as we can edit and change settings on the phone and the tablets. Also, the final view looks so attractive on every device. This works the most popular page builders like Elementors, Beaver Builder, Brizy, Visual Composer, etc.
Features
Fully Responsive
SEO friendly
Fast page load time
Translation and RTL ready
eCommerce Readdy
Professional Support
---
4. Go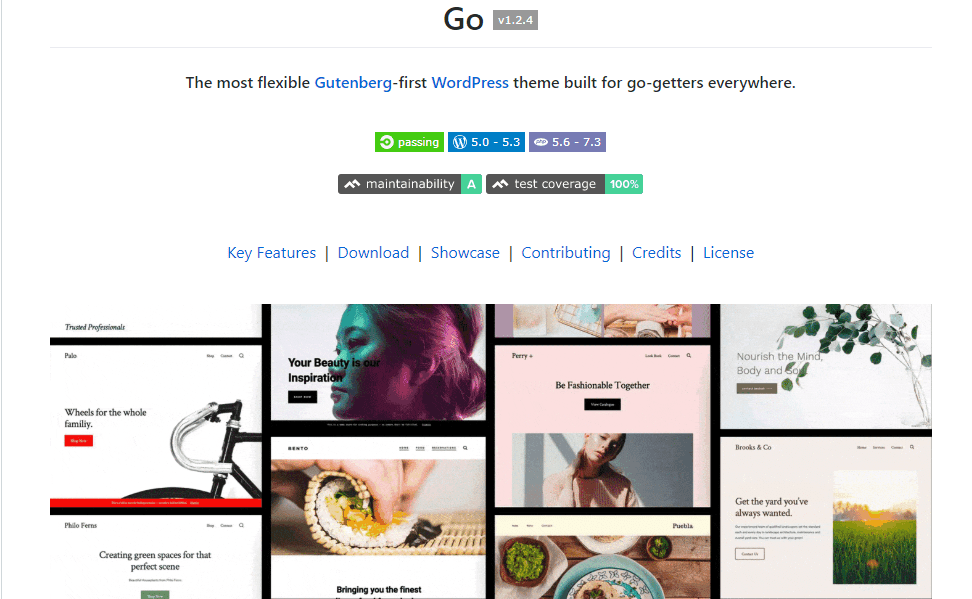 Go is an innovative Gutenberg WordPress theme. This theme is super focused on empowering makers to build beautifully rich websites with WordPress. A strong contender to be on the list of the best free themes in WordPress is GO.
It is a multilingual theme available in 27 languages in which we can add social links menu. This theme creates a website as well as the theme. We can get a very attractive website luring the users. Also, increasing the user traffic flow.
Though having a simple design, the Go theme has a powerful building capacity. Over 40 million developers entrust this theme. It is one of the flexible themes.
Features
Responsive layout
Customize fonts
Multiple design styles
WooCommerce ready
RTL support
Multiple header and footer variations
---
5. Colibri WP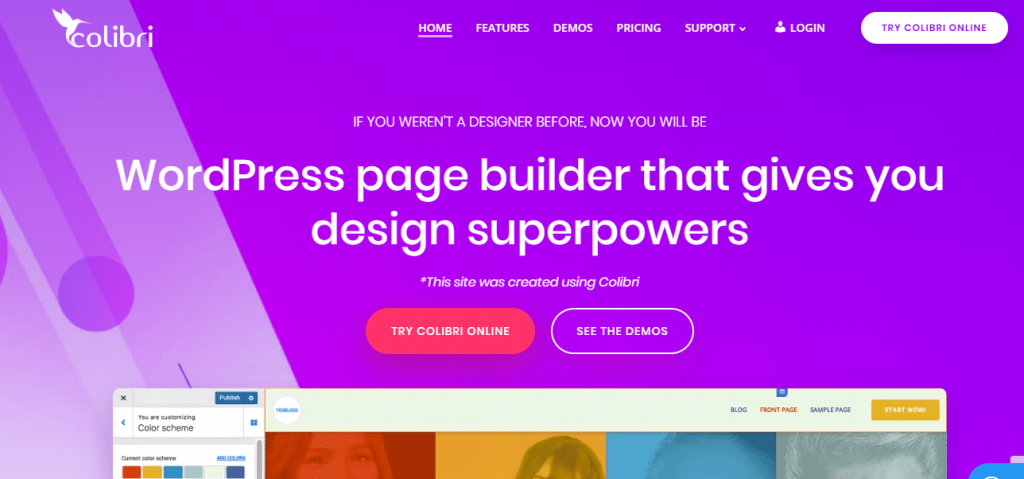 If we are new to the designing business, Colibri WP is a super-powerful weapon. It is a multipurpose and highly customizable best free themes in WordPress.
We will be at the next level of designing and customize every aspect of our website in a single interface. This includes headers, page content, footers, navigation menus, global and individual styling.
We are able to make a fantastic first impression on users with eye-catching features like videos, slideshow, background and image collage. Also, more than 150 predefined blocks make the design easy and fast.
Features
Fully Responsive
Highly customizable
60+ full website templates
40+ Drag and Drop Components
Google maps blocks
Technical support
WooCommerce integration
---
6. Neve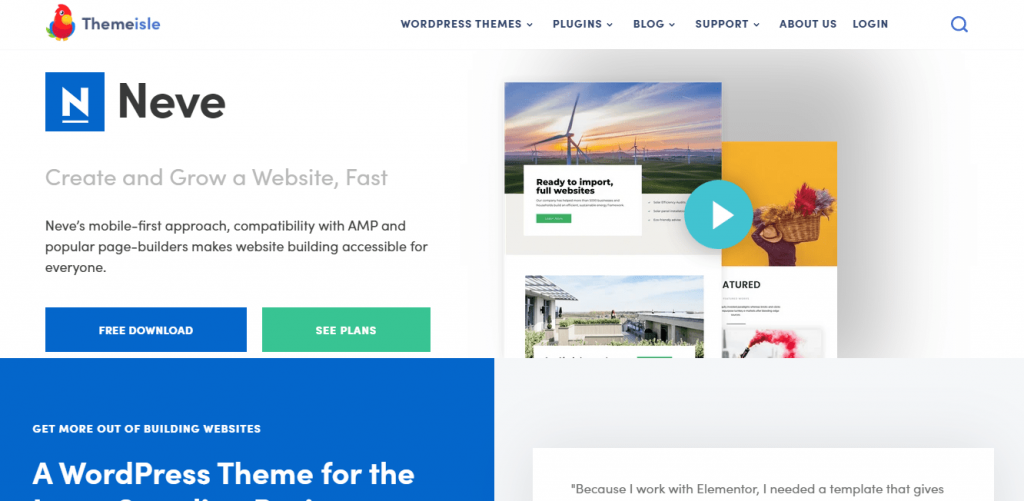 Neve is a super-fast multi-purpose and editable WordPress theme. The area of the expertise of this theme are blogging, small business, startup, agencies, e-commerce, etc. It is one of the best free themes for WordPress.
Neves mobile-first approach, compatibility with AMP and popular page-builders make the website accessible for everyone. This theme has an inbuilt unique site builder making site designing easy.
It s a lightweight theme built for speed in the new WordPress Era. Incridible loading time of less than 1 sec and designing professional looking websites in no time making it more desirable.
Feature
Fast and lightweight
Fully responsive
Quality code and full support
Easily customizable
Custom layouts
Mobile ready and AMP compatible
---
7. Hest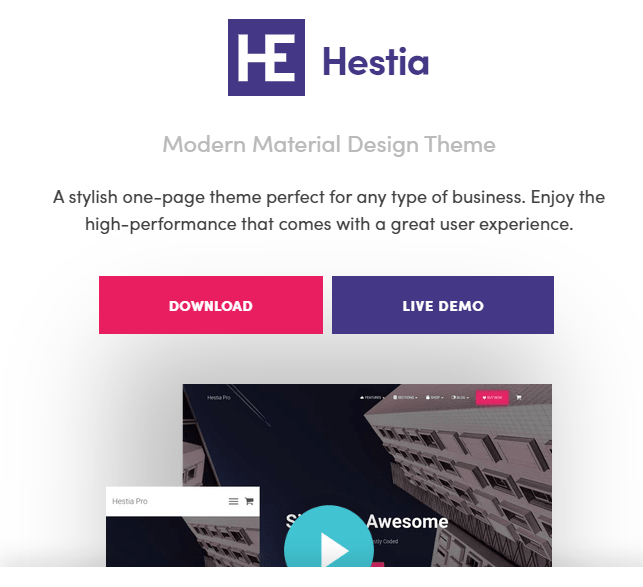 Hestia is a modern theme in WordPress for a professional. It suits best for creative business, small businesses, corporates, eCommerce, and freelancers. Likewise other in the list, this theme is also listed in the best free themes in WordPress.
It is a multipurpose one-page design theme. Also, widget footer, blog age and a clean look with flat parallax slider, photo gallery, travel map, and elementor page builder make it even more interesting.
This theme creates a high-performance website giving a great user experience. A theme easy to set up and built for performance gives a unique site-building experience is Hestia.
Features
SEO friendly
Translation and RTL ready
Live customizer
Readymade starter sites
Page builders compatibility
Optimized for speed
Mega menus
Updates and great support
---
8. Shapely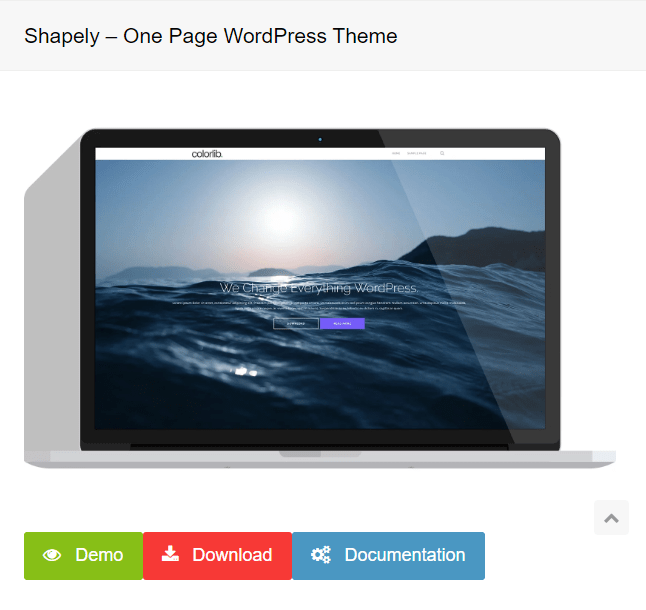 A strong and versatile single-page theme in WordPress is with pixel perfect design and outstanding functionality. This theme claims to be advanced than many more free themes available in the market. It comes with loads of unique modifiable options. We can call it as one of the best free themes in WordPress that we can find at present.
The homepage widgets assist us to add portfolios, parallax sections, our product or service option. It supports most of the popular WordPress plugins such as WooCommerce, JetPack, Gravity forms, Yoast SEO, etc.
Moreover, this theme is highly responsive and mobile-friendly that gives a fantastic website. We can stop our search for a multipurpose theme here.
Features
Responsive and flat design
Retina Ready
WordPress customizer support
Hero Image
Great support
Translation Ready
---
9. GeneratePress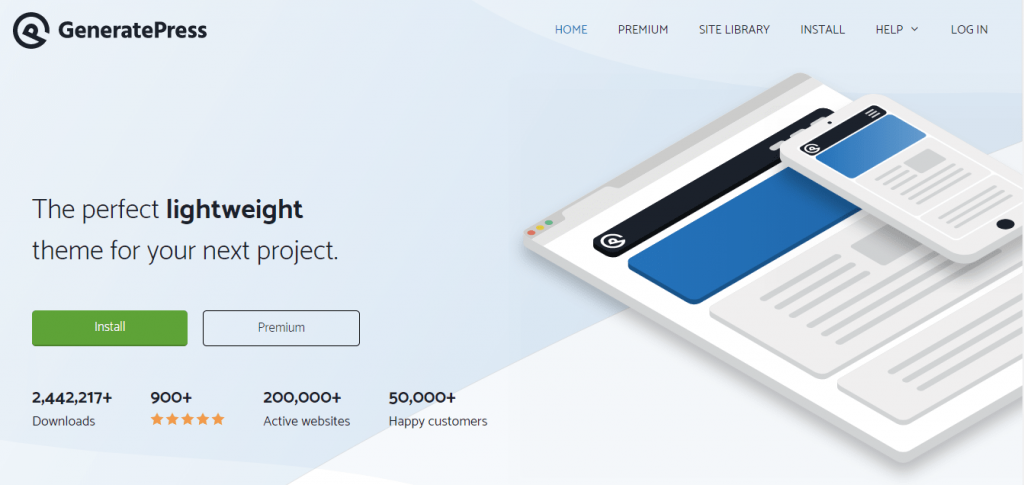 If we are looking for a lightweight WordPress theme for better speed and workability, we can point to GeneratePress. It just adds less than 15 KBS to our age size.
This theme gives the full advantage of the Gutenberg editor giving us maximum control over our page and its content. Its compatibility with other page builders is also maximum.
Looking at its coding, it uses the most stable coding standards and reviewed by professionals. We can also count on its speed for launching our website.
Features
SEO friendly
Accessibility Ready
Full layout control
Hooks and filters
Translation and RTL ready
Fully customizable
---
10. Storefront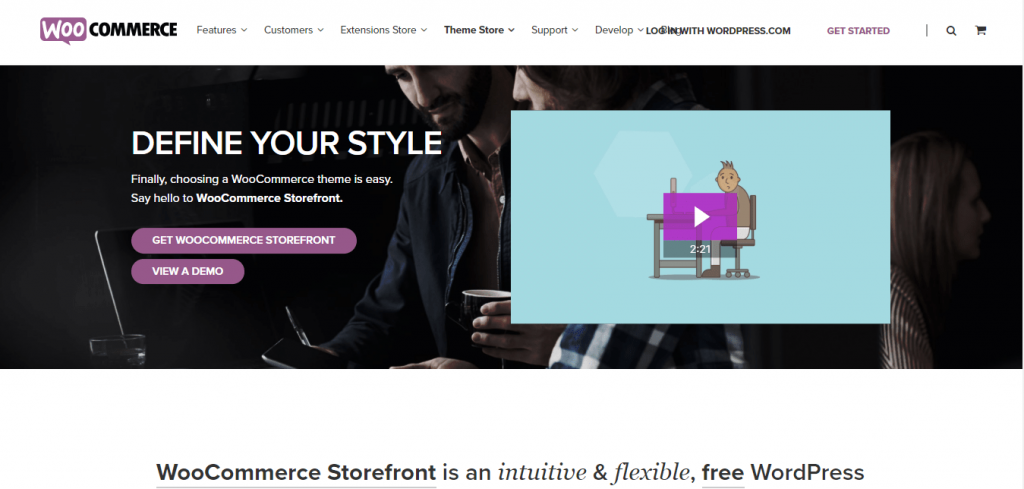 A flexible and intuitive theme storefront is one of the best free themes in WordPress in the market. We can consider it as one of the perfect platforms to create our next project.
As-built and maintained by WooCommerce core developers, it can be trusted for the WooCommerce integration. And giving maximum required uptime this theme is best for any eCommerce site.
This theme consists of several layouts and color options to give our eCommerce site maximum personalization and a catchy look.
Features
WooCommerce integration
Fully Responsive
SEO friendly
Accessibility Ready
Easily customizable
Ecommerce Suitability
---
Conclusion
Above mentioned themes are the best free themes in WordPress at the present time. We can choose any of them according to our required features and properties. We can give our website awesome aesthetics and workability using these themes.
I hope your queries have been answered and you have a clear idea about the themes. If you need information about best-hosting providers then you can get it from [ best hosting providers] and if you want to increase user traffic on your website then take help [Increase User Traffic]. And if you have any more questions feel free to ask on your page. We will get to you as soon as possible. Thank you please keep supporting and keep visiting.