Best marketplaces to sell WordPress theme and plugin is a common question in the mind of developers as well as customers. WordPress is the open-source content management system. This provides great opportunities for the developers to show their abilities. Marketplaces give a well-managed platform for them to get a better valuation of their work. To make it easy for you we have come up with the list of the best marketplaces to sell WordPress themes and plugins.
WordPress allows users to develop any kind of website with ease. Thanks to the number of themes and plugins present in the WordPress market, we do not need to start from complete scratch. They always provide assistance to users.
There are both free and premium products in the market. Users can get any of them according to their needs. So we can post both free and premium versions of our product.
So we can say that marketplaces to sell WordPress themes and plugins works as a bridge between us and our customers. As it is very difficult to sell products by ourselves. Because selling products require a large managed system and a good reach out to the people or expected customers.
These marketplaces to sell WordPress themes and plugins provide good information about our products. Also, they get the products reviewed to attract customers.
Customers always prefer such market places as they can get a whole bunch of options to choose from. They can compare several products before choosing among them so they can be sure of their option.
There is high competition in the market. The factor that can make us stand in the market is our hard work and quality of our product. Let's start with the list.
Best marketplaces to sell WordPress theme and plugin
There are many market places out there in the market. We have tried to choose the top best 10 from them.
10 best marketplaces to sell WordPress theme and plugin
Themeforest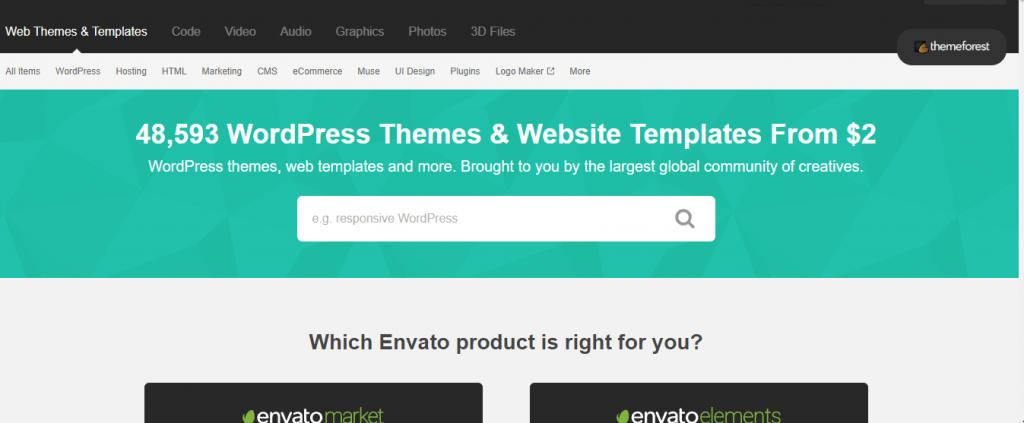 ThemeForest is the biggest marketplaces to sell WordPress themes and plugins on the web. This is developed by Evanto, a popular digital marketplace known for many digital goods.
ThemeForest is the home for more than 48 thousand themes and templates. They sell premium products of more than 500 authors.
There is huge traffic flow in this market place. The same traffic flow will help us to get our initial few sales. But after that, it depends on the quality of the product and market trend to withstand in the market.
Because of the high-quality requirement in the market, the products must be on the high end just to be listed on it. However, to be enlisted on the list does not confirm the earnings. It is fully dependent on the quality and trend of the products.
As an exclusive author, Themeforest gives us 62.5% on each sale. And the commission increases as the sale increases consistently. Once we cross the $75000 mark in total sales on the ThemeForest, we can earn 87.5% on each sale. While the non-exclusive author is provided 45% commission.
---
CodeCanyon

Among the number of marketplaces to sell WordPress themes and plugins CodeCanyon is a noticeable one. It homes more than 32000 themes starting just from $2.
The hardest part of selling themes is to reach potential customers. And this task is made easy as this can helps to reach large people in no time.
Since this marketplace is also managed by Evanto, so the services and commission are the same as ThemeForest. Codecanyon has a weekly list of featured and free plugins that again help to promote the products.
---
Mojo Marketplace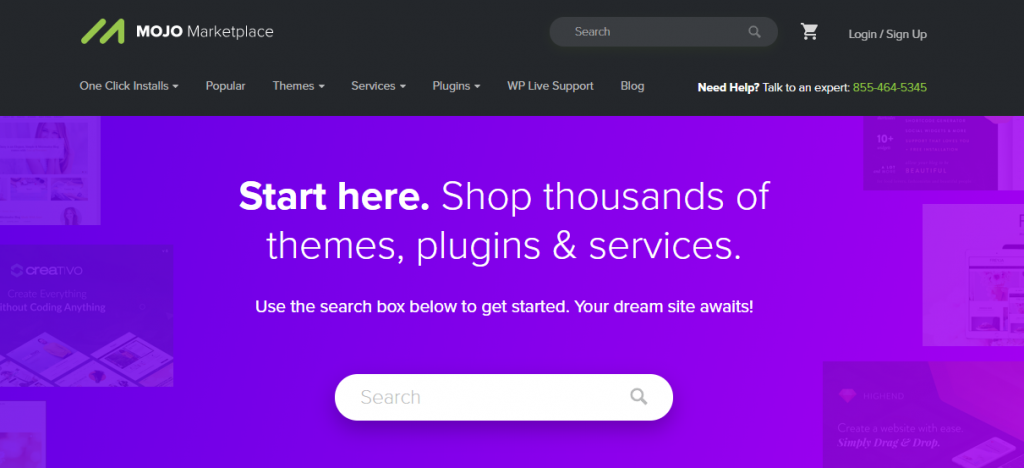 If we are in the search for a good marketplace to sell WordPress themes and plugins, then we can consider Mojo Marketplace as our option. It is enlisted in the popular marketplaces list.
Users can find thousands of themes and plugins in this market place. Due to the high user flow, it is a good option for a developer to upload their products.
It is integrated with different hosting providers like Hostgator, Bluehost, etc. So our product will be featured on every website created on such a platform. Also, integration with these will increase customer's reach out to a good extent.
Talking about the commissioning system exclusive authors can get 50-70% and non-exclusive authors get 50%.
---
Themesnap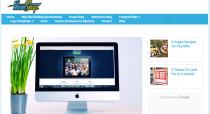 If you are in search of the best marketplaces to sell WordPress themes and plugins then Themesnap can be a good option for you. It is popular among many users around the market.
Themesnap provides a very competitive commission rate. It gives 55% to 75% on each sale to both exclusive and non-exclusive authors. Moreover, if we intend to sell Joomla and Drupal themes Themesnap is a good option. Furthermore, there are featured theme sections that are liked by customers.
As a WordPress developer, we need a market with high exposure of customers and the very chance is provided to us by Themesnap. Hence either to market a brand or to get a good commission, this marketplace serves well.
---
Creative Market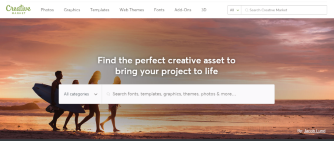 Among the various marketplaces to sell WordPress themes and plugins, the Creative market is a strong contender on the list. This is different from other marketplaces as it does not provide reviews to the themes.
In the creative market, we can sell other designs other than themes or plugins like fonts, icons, graphic arts, etc. These arts can be sold separately or can be made combo with themes to enhance the weight of themes and increase the sale.
It gives flat 70% on each sale to both exclusive and unexclusive authors. Moreover, we can do affiliate marketing using the market place and add some more fortune tour accounts.
There are many categories of themes however featured theme section help user to find specific and new thees easily.
---
Codester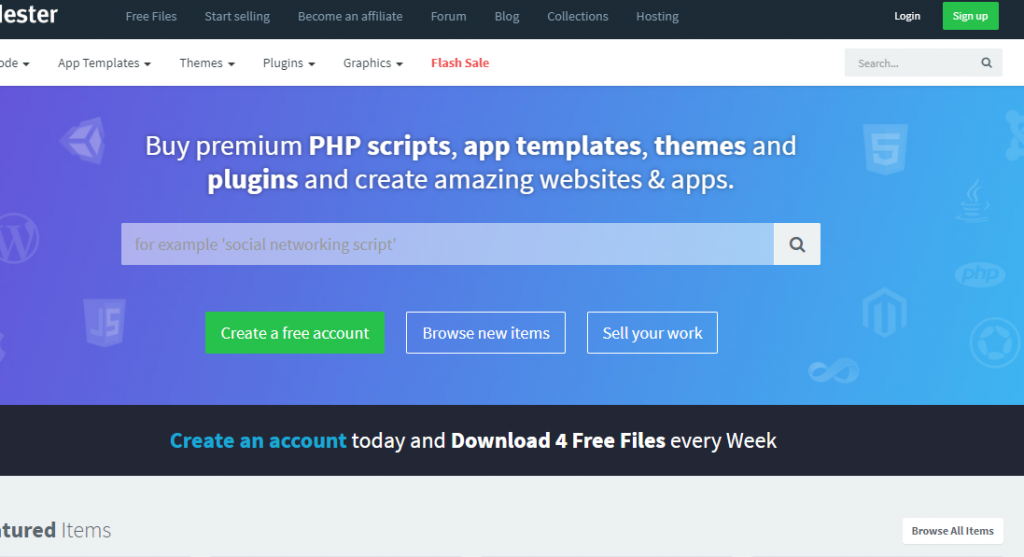 Another name in the list of the best marketplaces to sell WordPress themes and plugins must be Codester. This is a widely recognized and popular marketplace that can help us to reach a wide range of customers.
Moreover, we can list other products than themes and plugins like snaps, fonts, scripts, and graphics. Its emphasis on google scripts over themes so what can be a better place to sell plugins.
A wonderful 70% straight commission is given on each sale. There is no limit threshold and exclusivity requirement which makes it even more required. As we can earn a good amount from the very beginning.
---
TemplateMonster marketplace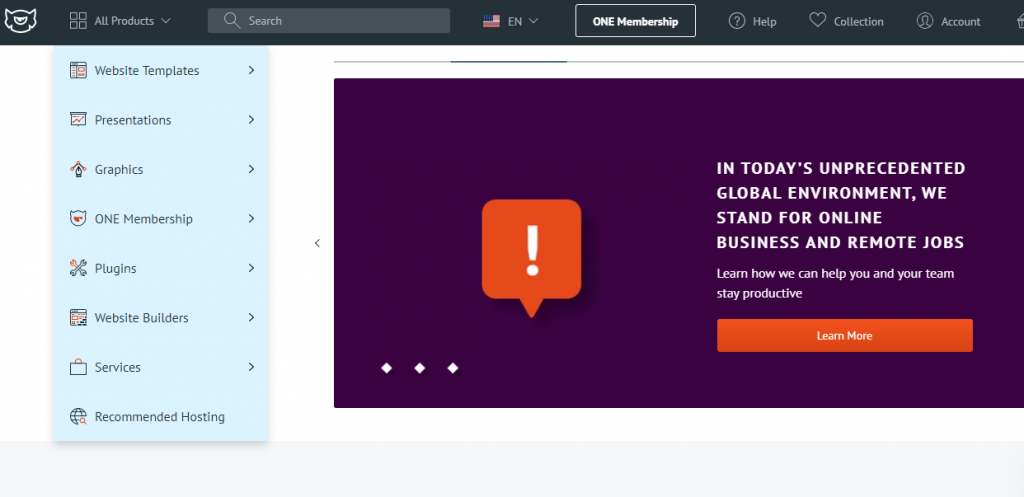 Templatemonster Marketplace has proved itself to be on the list of best marketplaces to sell WordPress themes and plugins by its outstanding services for years now.
We can sell both WordPress and non-WordPress items on its site. Hence we can spread our creativity to a large extend.
Talking about earnings, exclusive authors get 50% at the beginning and 70% when we reach $100,000 on total sales. However, this rule is applied after 3 months of starting as it provides 70% flat as a beginner bonus. And for nonexclusive authors, they can earn 40% on each sale.
---
Presscastle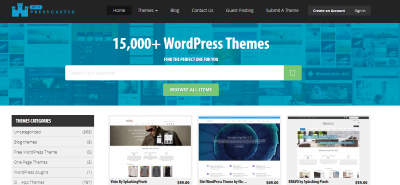 Press castle is not that popular marketplaces to sell WordPress themes and plugins. However, it boasts more than 15 thousands of themes from 300 websites and 1400 authors. So it can be helpful for our products to reach large audiences.
On the front page of this website, the themes are categorized under different heading making the task of finding the perfect themes easy.
We can start making sales by simply making an account. Once our account is approved then we are ready to make a sale.
---
Dev Items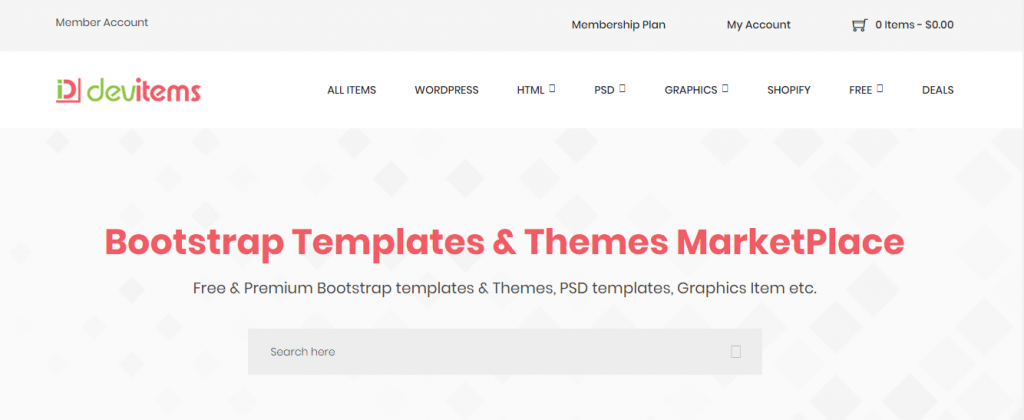 Dev Items is another name in the list of the best marketplaces to sell WordPress themes and plugins. It offers bootstrap themes and templates as well as graphic items.
Features items and better categorization make it a more attractive site. Listing and selling become easy as there is low competition in this market place.
This theme has different types of membership plans and buying schemes making it a demanding website. Featured items list helps users to pick popular items easily.
The most demanding feature of this website is that it provides a 75% commission on each sale but we need to have at least $50 before making any movement of money.
---
WordPress.org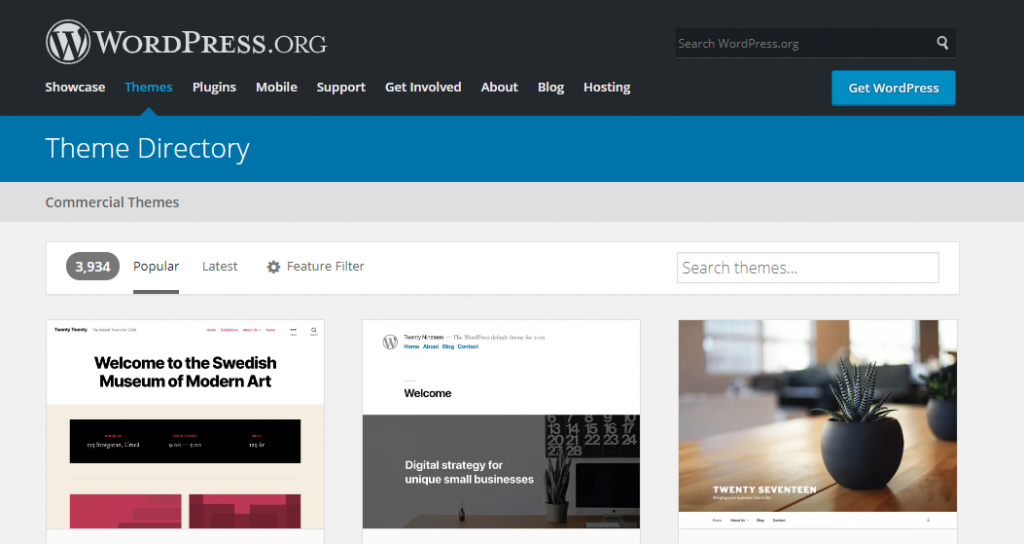 As we are developing themes and plugins for WordPress, what better marketplaces to sell WordPress themes and Plugins than WordPress itself.
WordPress.org has its separate respiratory for themes and plugins where we can upload our products. We do not actually earn directly from WordPress. We have to upload free versions of our products. And go for freemium strategies for earnings.
First, we need to upload limited featured products for free and later ask customers to upgrade to premium versions for advanced features.
Though we don't earn we can reach the maximum customers using this site as the first choice of the users to search themes and plugins is WordPress.org.
---
Conclusion
In this blog, we have seen 10 best marketplaces to sell WordPress themes and plugins. I hope you have gone through them briefly. It will help you to sell your products efficiently and easily.
If you want to know about the factors to consider for choosing a WordPress them then you can see [factors to consider to choose WordPress theme]. And go here to know tips to increase traffic on your website [increase traffic on your weebsite].
Please feel free to ask queries on such topics. We will try to reach you as soon as possible. Keep visiting and supporting us. Thank you.